Nikeisha Pryor and her litigation team at Pryor Law Group have been providing experienced legal counsel to South Florida locals. As an estate planning law firm, we specialize in wills, trusts, probate and guardianship. With a wealth of experience in their practice area, clients can trust that their legal needs are in good hands.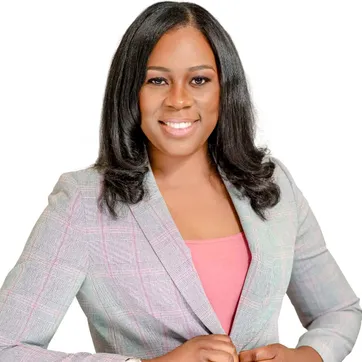 Nikeisha Pryor - Managing Attorney

At the helm of Pryor Law Group is Nikeisha Pryor herself. Ms. Pryor is a seasoned litigator, having begun her career as a prosecutor in the Office of the State Attorney for the 17th Judicial Circuit, Broward County, Florida where she handled hundreds of cases ranging from misdemeanors to serious felonies. Thereafter, she worked for two prominent South Florida law firms, where she gained experience in a range of commercial and civil disputes, including real estate law, business contract disputes, nursing home negligence, medical malpractice, personal injury, and wrongful death matters.
The Legal Team
In addition to Nikeisha, there are several attorneys on staff who bring even more knowledge and experience to the table. Each member of the legal team is licensed to practice law in Florida and offer assistance with estate planning matters such as wills, trusts, probate administration, asset protection and guardianships. The attorneys at this esteemed firm also have extensive experience litigating cases in court when necessary. You can rest easy knowing that you have an experienced legal team fighting for your rights every step of the way.
Client Services Team
At Pryer Law Group, clients receive personalized attention from not only their attorney but also from our client service team members who are there to answer any questions or concerns that may arise during your case. We understand that navigating through the legal system can be complicated so we strive to make sure our clients are comfortable throughout their journey with us. Our client services team is available by phone or email for any inquiries you may have regarding your case progress or other related matters such as payment options or documents needed for your case..
Pryor Law Group has built up a reputation for success due to its experienced attorneys and client services teams working together towards one common goal – helping clients achieve justice through well-crafted litigation strategies tailored to each individual case. Whether you need help preparing a will or if you need assistance filing a lawsuit against an opposing party, you can count on the experts at this esteemed South Florida law firm to provide reliable guidance backed by 50+ years of combined experience in estate planning law. Thanks to their diligent work ethic and commitment towards excellence in each individual case we handle – you can trust that your rights will be protected every step of the way.